Wednesday, December 15, 2016
"The New Jerusalem: Florence, the Medici, and the Jews during the Renaissance" Temple Emanu-el, Skirball Center, 1 E 65th St, NYC
Florence in the fifteenth century was the birthplace of the Renaissance, a time of spectacular developments in the arts, literature, and philosophy inspired by rediscovery of the ancient world. It was also, however, a period of intense political conflict and questioning of moral values, which led to a backlash from the Dominican reformer and prophet Fra Girolamo Savonarola. Throughout all this, the wealthy and powerful Medici family maintained a unique relationship with the Jewish community. In this lecture we will look at the interaction of these social forces and examine the impact of Renaissance cultural developments on the lives of Florentine Jews.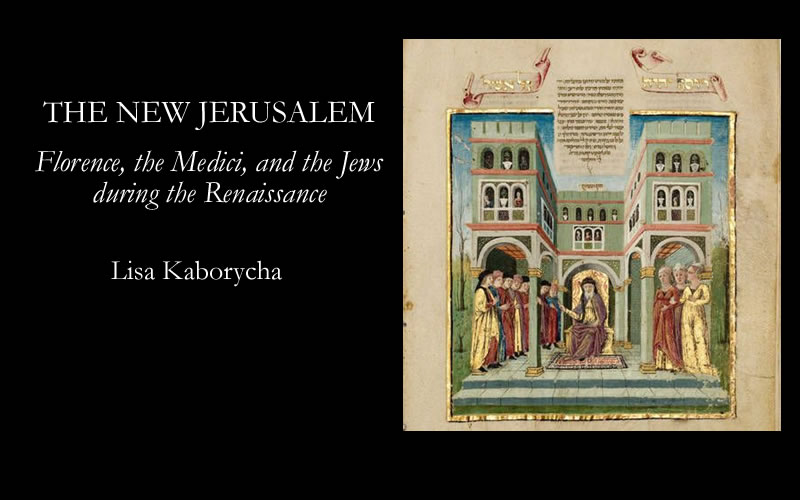 Temple Emanu-el Skirball Center

Friday, November 4, 2016
"Famines, Floods, Madonnas, and Miracles: The response to environmental crisis in Renaissance Florence" 11:30 AM lecture at The British Institute, Lungarno Guiccardini 9, Florence, in commemoration of the 50-year anniversary of the 1966 flood http://www.britishinstitute.it/…/bespoke…/the-arno-unleashed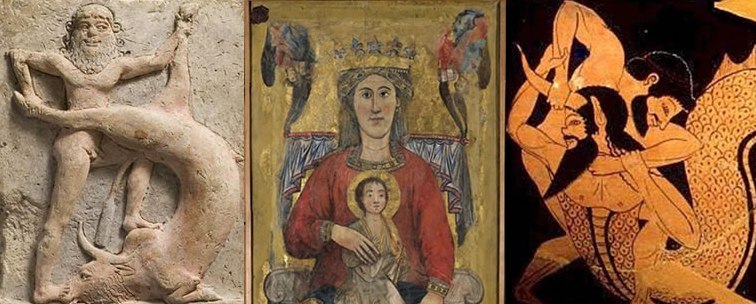 Monday, March 14, 2016
NADFAS Directory Day
Westminster Central Hall, London
Wednesday, January 27, 2016  6PM
"Nature's Secretaries: Renaissance women and the art of writing artless letters"
British Institute of Florence,   Lungarno Guicciardini 9
Pietro Aretino (1492-1556) described the process of composing his celebrated letters as being "secretary to Nature herself." In this Renaissance conceit, with sprezzatura the author simply writes down what she dictates. To a male writer, writing letters that appeared "natural" and effortless could be considered the height of artistry, but how would a Renaissance woman approach the creative process? Was she secretary to Nature or was she Nature herself? Moreover, while a certain appearance of artlessness might enhance a man's writing, would a woman—considered by society to be naturally impulsive and emotionally volatile—prefer in her writing to manifest elaborate artifice instead? This talk will consider the letters written by Renaissance women and explore how they chose to express themselves in their own words through their correspondence.
Wednesday, November 18, 2015 6PM
"Renaissance Women in Their Own Words" a roundtable discussion
University of California EAP Study Center, Piazza Santo Spirito 10, Florence
Letters—whether personal notes, diplomatic correspondence, or formal epistles—are unique sources of historical information. In this roundtable discussion we will consider how historians can make use of such sources, exploring what they reveal of the lives, thoughts, and feelings of early modern women. The focus will be on letters written between the fourteenth through the seventeenth century by women from all parts of the Italian Peninsula. The women whose letters were selected for inclusion in this anthology were of every social class and exercised a wide variety of professions, among them are: nuns, saints, scholars, singers, actresses, duchesses, wives, wet nurses, poets, painters, and courtesans. Some of the letters deal primarily with personal matters concerning the family, with discussion of business transactions, illnesses, and education of children and so on. Other letters are concerned with the wider world of politics, warfare, and dynastic successions. Whether written deliberately as literary works intended for publication like the familiar letters of Pietro Aretino or as simple private communications, considered together the whole spectrum of early modern women's correspondence has the potential to reveal aspects of their lived realities, which are often hidden from the historical record.