Life under Lorenzo de' Medici 1469-1492
The image of the Three Graces at the beginning of this chapter was painted by
Sandro Botticelli, an artist closely associated with Lorenzo the Magnificent.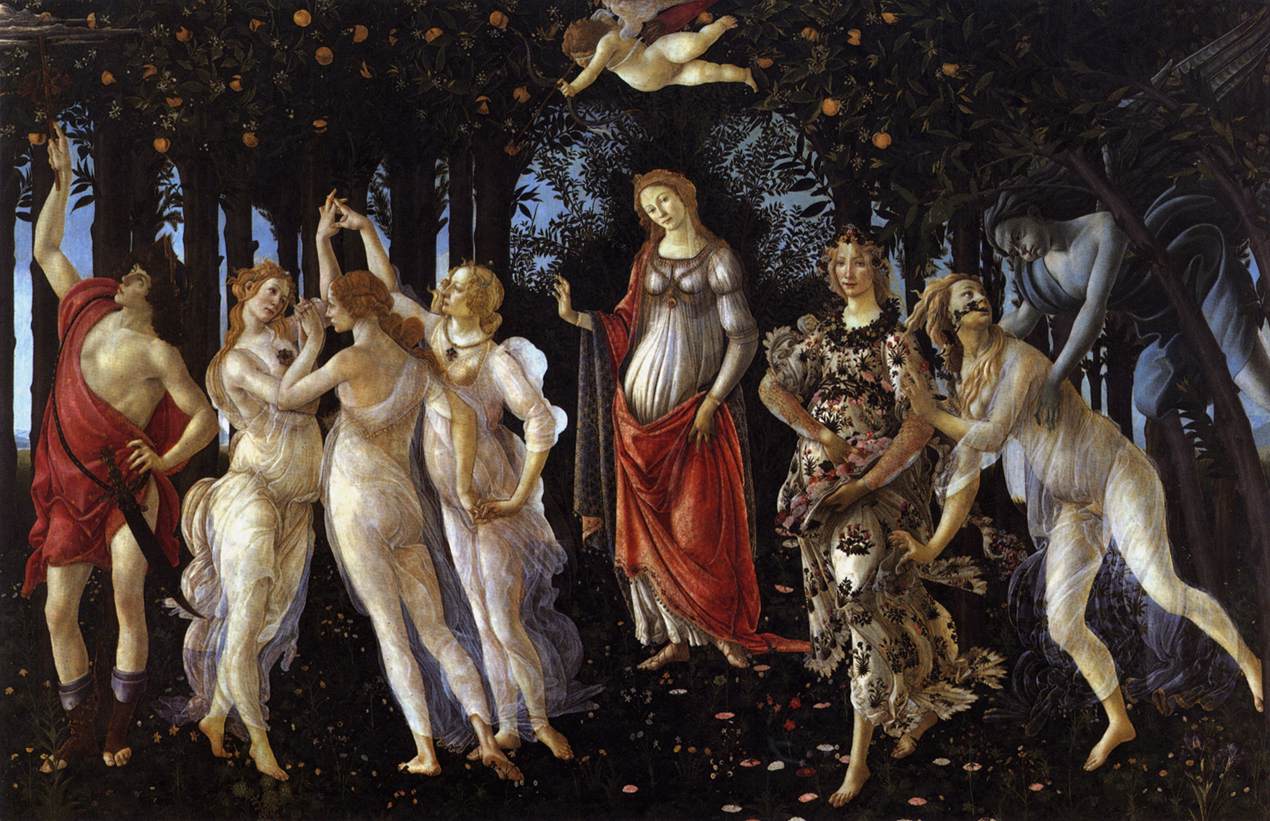 Sandro Botticelli, Primavera
The painting most likely belonged to Pierfrancesco de' Medici, cousin to the de facto ruler of Florence, Lorenzo de' Medici, known as "il Magnifico"
Here is an image of Lorenzo the Magnificent sculpted by Verrocchio: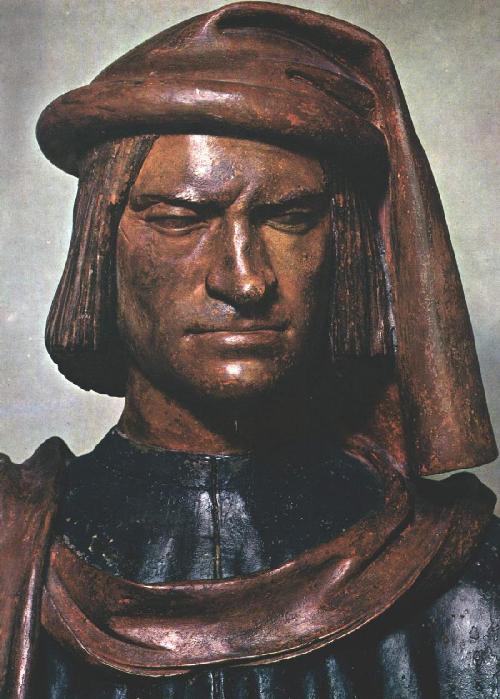 Lorenzo's image shows up in other places as well, such as in Domenico Ghirlandaio's fresco in the Sassetti Chapel: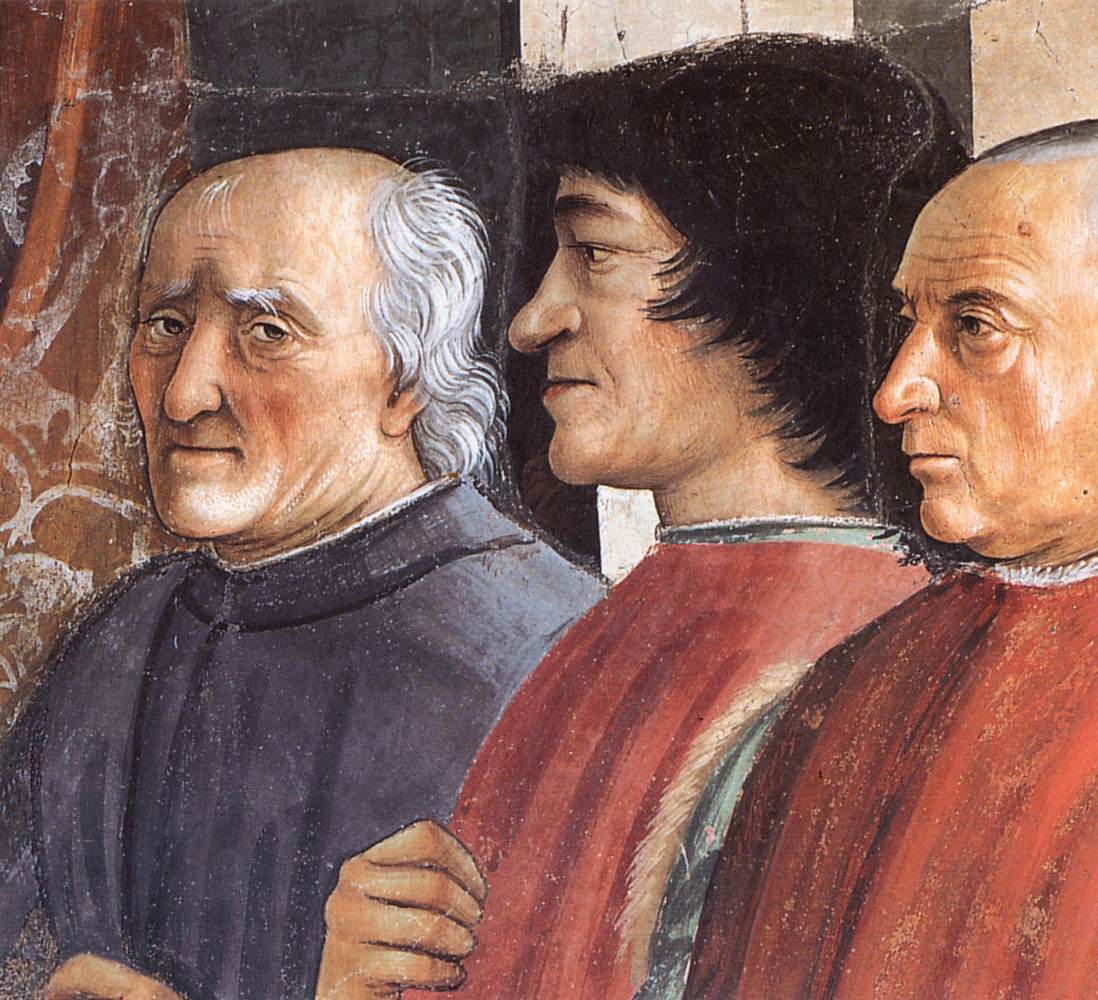 Lorenzo is the dark-haired man in the center; to his right is the loyal Medici supporter Antonio Pucci; to his left the donor of the fresco, Francesco Sassetti.
Ghirlandaio also included a portrait of the poet Angelo Poliziano, tutor to Lorenzo's children: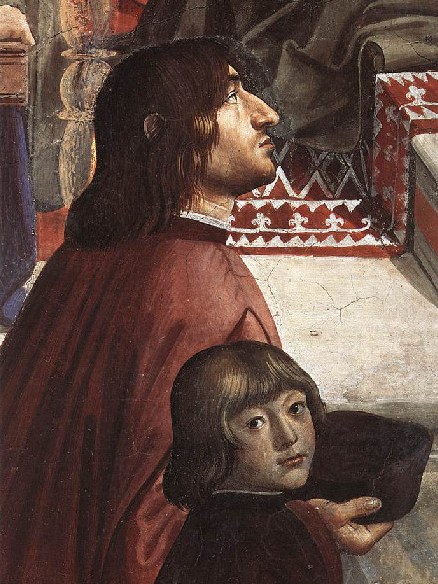 Beside Poliziano is the young Giulio de' Medici, son of Lorenzo's brother Giuliano.
In the fresco of The Angel Appearing to Zacharias, Ghirlandaio represents prominent humanists:

Left to right: Marsilio Ficino, Cristoforo Landino, Greek scholar Demetrius, Angelo Poliziano
With Medici patronage, Marsilio Ficino was able to translate the works of Plato into Latin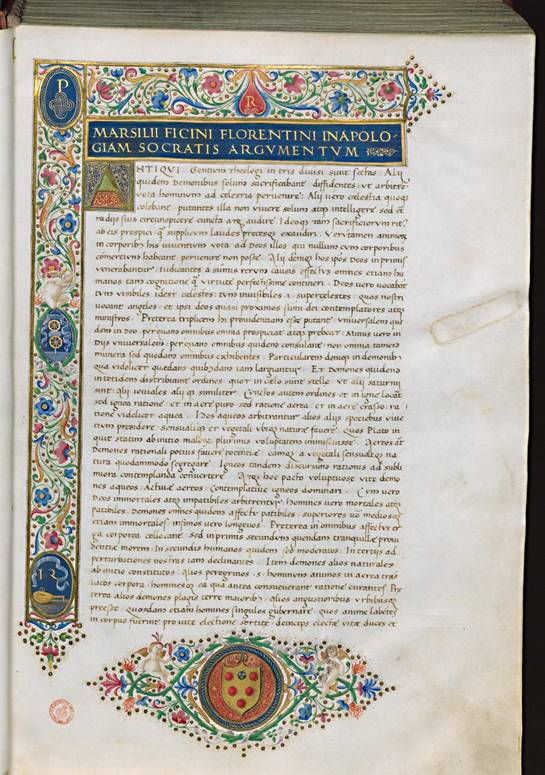 Scholars flocked from all over Europe to study at his Platonic Academy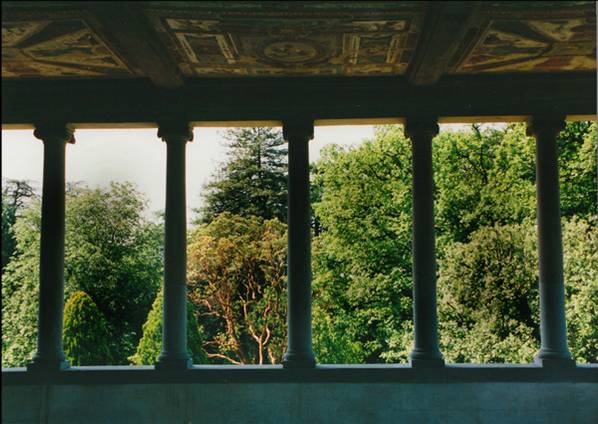 The painter Sandro Botticelli, part of Lorenzo's "brigata," incorporated concepts of ideal Platonic beauty: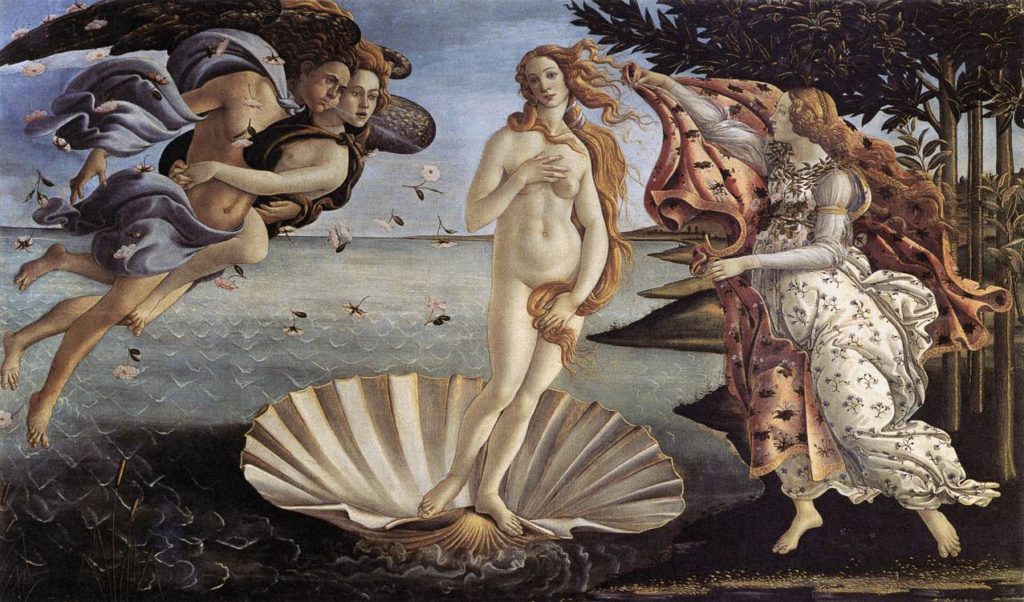 Ghirlandaio's paintings, on the other hand represented real women in his sacred frescoes. This painting  prominently features the donor's daughter, Ludovica Tornabuoni: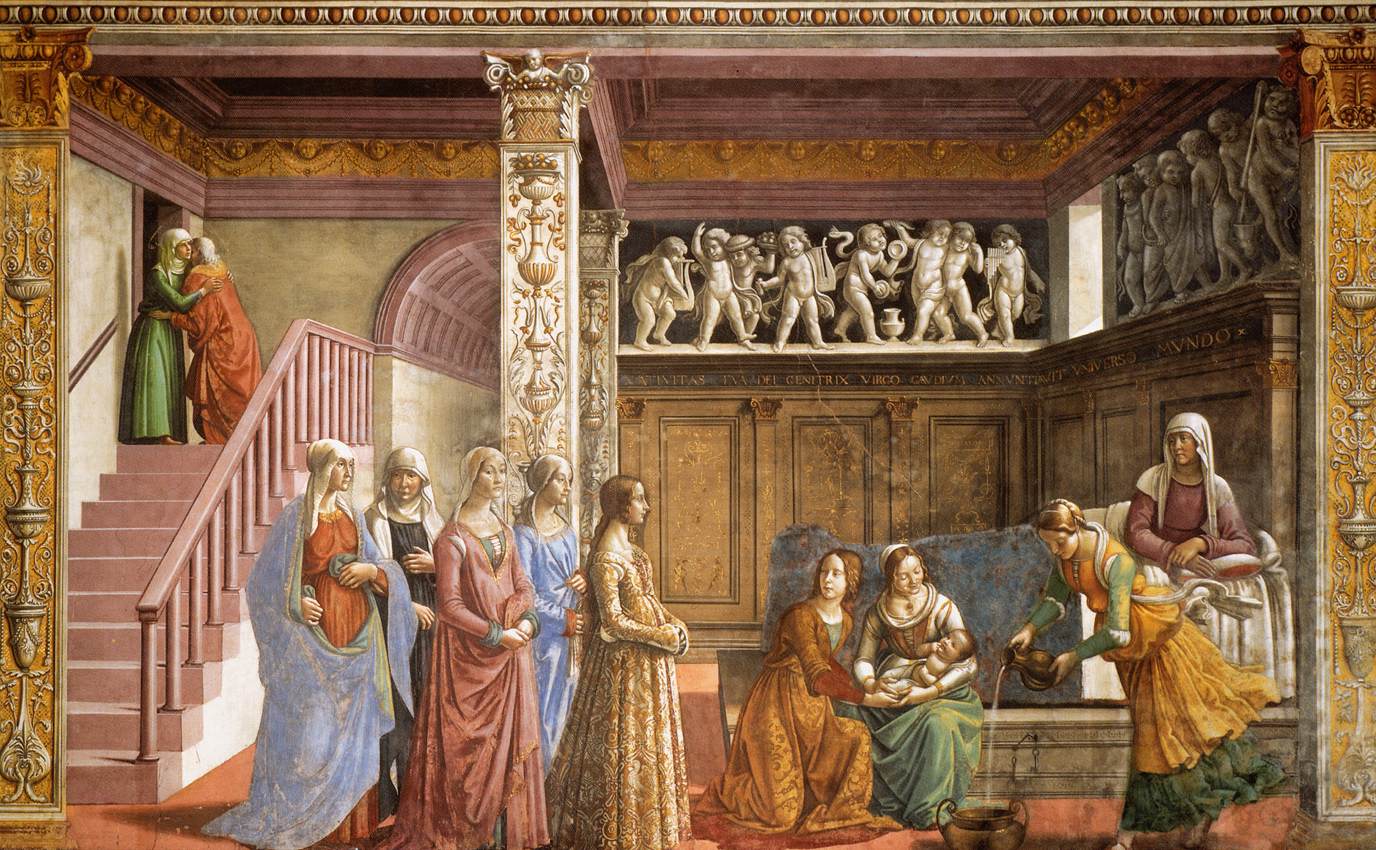 Nativity of the Virgin, Tornabuoni Chapel, Santa Maria Novella.
The Medici, however, had many enemies, who allied with Pope Sixtus IV, conspired to assassinate Lorenzo and his brother.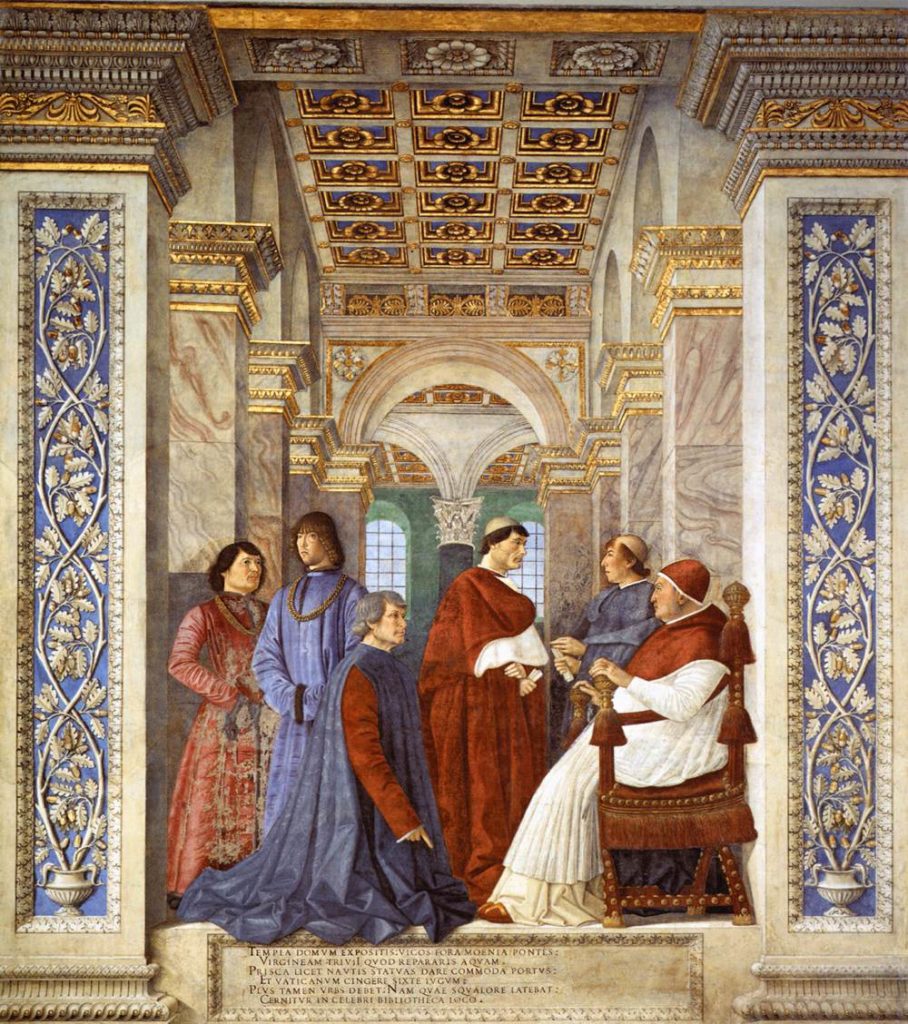 Melozzo da Forli, Sixtus IV Confirms Papal Librarian
The Pazzi Conspiracy took place in the Duomo of Florence during High Mass on April 26, 1478
Verrocchio's bust of Lorenzo's brother Giuliano de' Medici, killed in the Pazzi Conspiracy: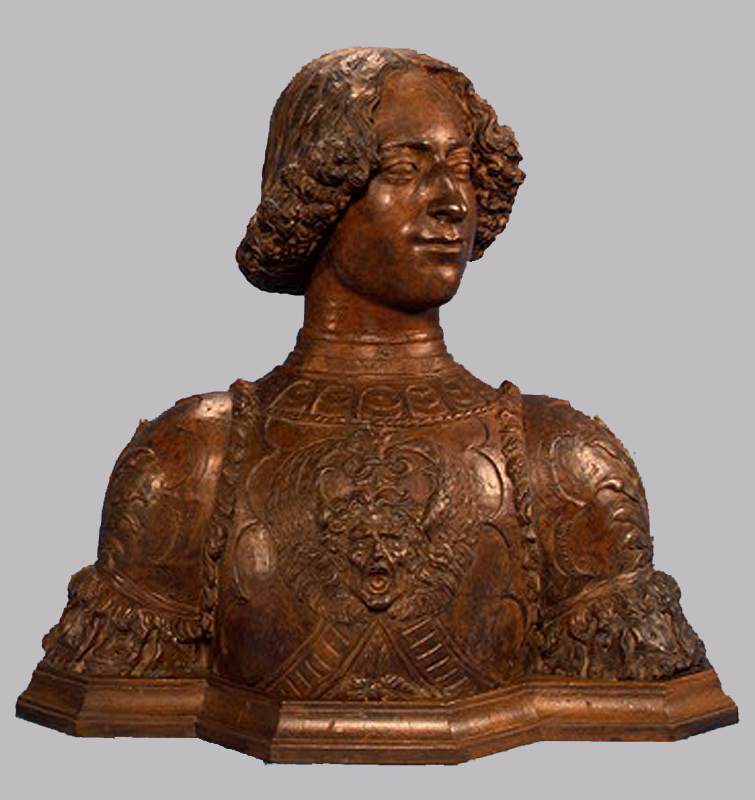 Lorenzo survived, however; his justice was swift and brutal.

Leonardo da Vinci Drawing of Hanged Conspirator Bernardo di Bandino Baroncelli
Copyright © 2011-2017 www.lisakaborycha.com | All Rights Reserved