Artemisia Gentileschi (1593-1652/53)  was one of four children of painter Orazio Gentileschi and although the other children were sons, Artemisia's exceptional artistic talent singled her out from an early age as the only one to be trained in her father's craft. She worked alongside him, creating her first independent painting, Susanna and the Elders, when she was seventeen years old. The following year, 1611, Orazio arranged for his daughter to study perspective with his friend, the painter Agostino Tassi, who raped the young woman. Tassi was tried in court and found guilty; shortly afterward, she married the Florentine artist, Pietro Antonio di Vincenzo Stiattesi  and the couple left Rome to live in Florence. There she became well known for her paintings of female subjects, both heroic figures such as her various portrayals of Judith Slaying Holofernes, painted in the dramatic style of Caravaggio, as well as for her sensitive, realistic treatment of female nudes. In 1616 she was the first woman to be admitted to Florence's Accademia del Disegno. Around 1620 she returned to Rome for a time with her husband and the only surviving child of  four she had given birth to in Florence, her daughter Prudenzia (or Palmira), who would also be a painter. Aside from trips to Venice and notably to England where she went to help her aging father in his painting of the Queen's house in Greenwich, Artemisia spent the remainder of her life primarily in Naples, where she died in either 1652 or 1653.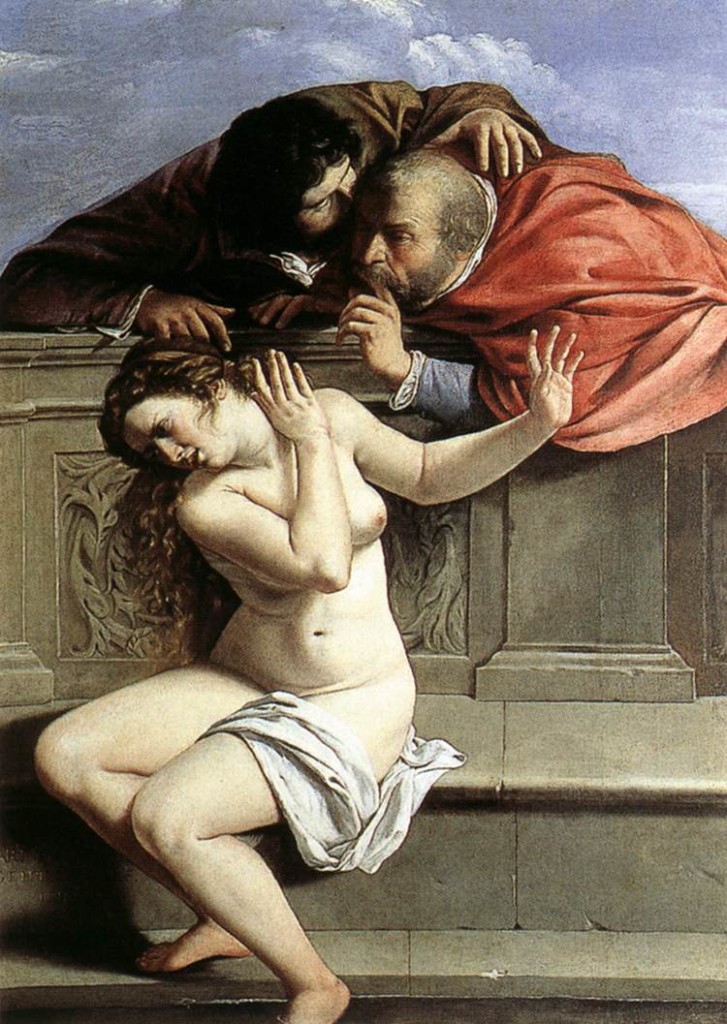 Artemisia Gentileschi, Susanna and the Elders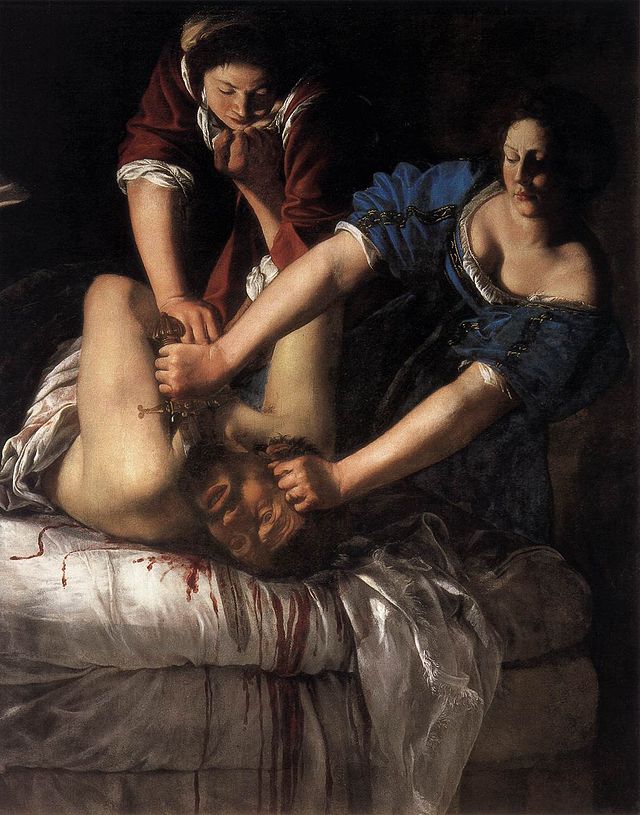 Artemisia Gentileschi, Judith Slaying Holofernes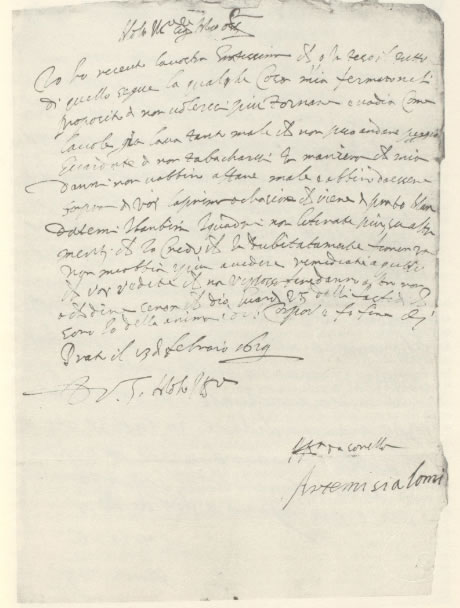 Autograph letter of Artemisia Gentileschi to Francesco Maria Maringhi. February 13, 1619/20
RESOURCES
Bal, Mieke. The Artemisia Files: Artemisia Gentileschi for Feminists and Other Thinking People. Chicago: University of Chicago Press, 2005.
Bissel, R.Ward. Artemesia Gentileschi and the Authority of Art. University Park: Pennsylvania State University Press, 1999.
Bissel, R.Ward. "Artemesia Gentileschi:A New Documented Chronology," in Art Bulletin 50, no. 2 (1968): 153–168.
Orazio and Artemisia Gentileschi, Christiansen, Keith, and Judith W. Mann, ed. New York: Metropolitan Museum of Art; New Haven: Yale University Press, 2001.
Cohen, Elizabeth S."The Trials of Artemisia Gentileschi: A Rape as History," in Sixteenth Century Journal 31, no. 1 (2000): 46–75.
Garrard, Mary D. Artemisia Gentileschi Around 1622: The Shaping and Reshaping of an Artistic Identity. Berkeley: University of California Press, 2001.
Garrard, Mary D. Artemesia Gentileschi: The Image of the Female Hero in Italian Baroque Art, Princeton, NJ: Princeton University Press,1989.
Harris, Ann Sutherland. "Artemisia Gentileschi: The Literate Illiterate or Learning from Example," in Docere, delectare, movere: affetti, devozione e retorica nel linguaggio artistico del primo barocco romano, Rome: Edizioni De Luca, 1998.
Longhi, Roberto. "Gentileschi, padre e figlia," in L'Arte xix (1916): 245–314.
Menzio, Eva, ed. Lettere. Artemisia Gentileschi; precedute da Atti di un processo per stupor, Milan: Abscondita, 2004.
Lettere di Artemisia: edizione critica e annotata con quarantatre documenti inediti  Francesco Solinas, ed., Rome: De Luca Editori d'Arte, 2011.
Pollock, Griselda."Review of Mary Garrard's Artemisia Gentileschi," in Art Bulletin 72, no. 3 (1990): 499–505
Copyright © 2011-2016 www.lisakaborycha.com | All Rights Reserved